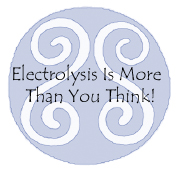 "I am so happy I made the decision to have electrolysis treatments. The environment was so clean and totally relaxing. The electrologist was very confidential and caring to my needs. I love not having to go back to the salon to get waxed every five weeks." Sherri - Cranston, RI
"After being disappointed with the results of other methods I've used to rid myself of excess body hair, I am so glad that I decided to try electrolysis through the Cranston Electrolysis Treatment Center. I have seen great results in the 2 months since I started going there. The office is a clean and relaxing place to be in. I always feel comfortable and never feel rushed. I highly recommend them. Thank you Cranston Electrolysis." Jeff - Cumberland, RI
"I have lived with the daily shaving of my facial hair for many years and was resolved that it would never get any better. I was introduced to electrology several months ago through Cranston Electrolysis and am very pleased with the results. They are sensitive to the embarrassment that I suffered through and I recommend electrolysis in general and Cranston Electrolysis specifically for anyone who suffers with unwanted hair." Wendy - Cranston, RI
"Sandra runs her business with integrity and passion. When I'm in her chair I know she's doing everything she can to get rid of the unwanted hairs. I have a deep respect for her honest communication about what she's doing and the reasons she uses the treatment methods she does. I've been seeing her for only 2 months and already see a change in my facial hair.
Thank you Sandra! Alison - Middletown, RI
"As an eighteen year old girl with a thick happy trail on my stomach and hair popping up on my chest, being able to get electrolysis to remove it has been a miracle to me. I am about two months into my treatments and am already seeing amazing results. It has boosted my self esteem tremendously and gave me the confidence to wear a bikini in public.
I thank God for my electrologist every day." Emily - Cranston, RI
"It wasn't until after my third child that I started having unsightly facial hair on my chin. Tweezing only made matters much worse. The few hairs I started with multiplied and became very thick. After just 9 visits the hairs are just about gone. I haven't had to tweeze in months. The whole experience has been a very positive one for me. During my time at Cranston Electrolysis I was always treated with complete professionalism. Every step of the procedure is explained with all the reasons why for each process. They are always on time, friendly and polite. The equipment is always clean and much attention is given to make sure that I am completely comfortable at all times. I can't think of a more relaxing way to get rid of facial hair –permanently!"
Laurie - Cranston, RI
I first heard about Cranston Electrolysis from a report on NBC10, and was immediately interested in finding out more about hair removal by electrolysis. I am plagued with sensitive skin, and was often getting pimples and ingrown hairs from shaving too close, and always seemed to get a patchy five o'clock shadow within a couple hours of shaving. I was very impressed with this facility and their professionalism. There is always a sensitivity to what my skin can tolerate, and I am very impressed in how well my treatments are progressing. I am able to see a significant difference after only a few treatments, and can finally see a light at the end of the tunnel. Dennis, Coventry, RI
COMING SOON...More satisfied clients!